Sir David Attenborough has paid tribute to Queen Elizabeth II, following her death at the age of 96.
The broadcaster, naturalist and all-round natural treasure – who was born within weeks of the Queen in 1926 – shared a friendship with the late monarch, having appeared on screen alongside her multiple times, including in the 2018 documentary The Queen's Green Planet.
Speaking to ITV News on Friday morning, Sir David praised the late monarch's sense of humour, recalling: "If there was something funny she laughed in a genuine way… she wasn't putting it on and that made it very easy."
He continued: "She was an expert at getting people to relax. When you met her you were well aware that you were in the presence of someone who was extremely important to our society and yet she made it seem that you were meeting another human being with exactly the same conditions that all human beings have."
Sir David also said his personal bond with the Queen was "a great privilege" and something he was "delighted" to have in his life.
The Planet Earth star was knighted by Queen Elizabeth II in 1985, and was later appointed a Knight Grand Cross in her Birthday Honours list in 2020.
Between 1986 and 1991, Sir David – who previously served as controller of BBC Two in the 1960s – helped produce the Queen's annual Christmas speech.
He also delivered a reading at a service in honour of her 90th birthday celebrations back in 2016.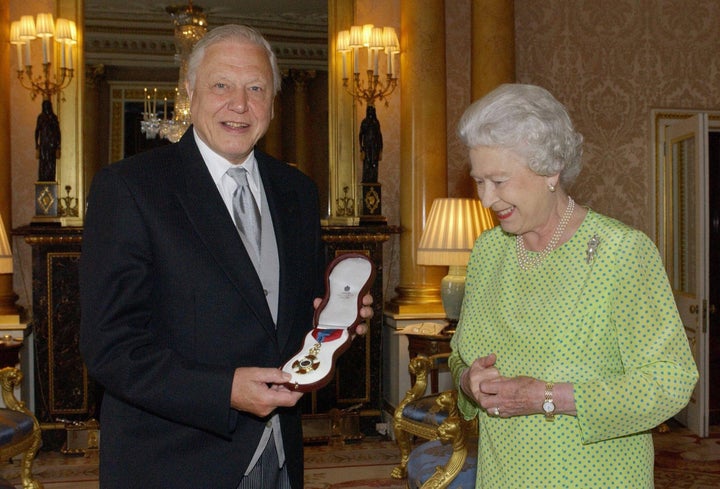 Following the news of the Queen's death on Thursday, tributes immediately began pouring in from world leaders and several key figures from the world of British entertainment.
The Queen's eldest son Charles, who became King upon the death of his mother, said: "We mourn profoundly the passing of a cherished Sovereign and a much-loved Mother.
"I know her loss will be deeply felt throughout the country, the Realms and the Commonwealth, and by countless people around the world."




Source link